OUR SERVICES
There are many design variations to false ceilings Your home is not only a place for comfort but also an extension of your personality. With that in mind, we will listen to understand your needs, concerns & expectation and comply to your design requirements.
Our Core Services
As a specialist in false ceiling and dry wall partition, our core service is to provide the following the services: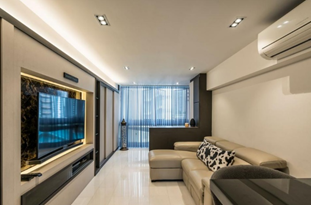 Standard False Ceiling
• Standard False Ceiling spans from wall to wall
In an office environment, unwanted noise is a leading factor in workplace dissatisfaction, reduced effectiveness, and higher stress.
Standard Drywall Partition
Acoustics Drywall Partition
High Impact Drywall Partition
Fire-Rated Drywall Partition
Today, drywall partition has emerged as the leading option for internal wall in homes residences, office buildings, factories, warehouses restaurants and retail outlets. As compared to the conventional brick or block walls, drywall partition is more versatile in creating interior spaces while also enabling excellent building performances in thermal, acoustic and fire properties. It is a fast track installation method and can be redesigned and quickly relocated with no noisy and untidy hacking of concrete or bricks. Drywall construction is cleaner, quieter and environmentally friendly.
OTHER SERVICES
We do provide other services as well: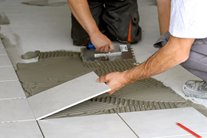 Floor and Wall tiling
Vinyl floor installation
Laminate floor installation
Lighting and power points installation
Electrical wiring
Power Distribution Box